09 Oct

Think sex toys were born out of the women's lib movement? Think again. Archaeologists have uncovered some suspected early models that date back to the Paleolithic era. And while their makers didn't leave behind a user's guide, we have a few guesses of what some of those phallic fossils were for.
Yet the long history of sex toys doesn't make walking into an adult store for the first time any less intimidating. Fortunately there's a wealth of options available online, including plenty of women's toys (and couples) tucked away on Goods. We're here to shed light on a few of our most popular products and how to use them, whether you're exploring alone or experimenting with a partner.
A healthy sex life starts with understanding your own body. Masturbation gives you the freedom and privacy to explore different techniques and sensations—plus, it sure beats playing solitaire when you have some free time. Once you know what works for you, it also makes sharing your preferences with a partner easier, increasing everyone's enjoyment in the bedroom.
---
Whether you're alone or with a partner, few things enhance the pleasure better than women's vibrators. First of all, they come in all shapes and sizes. The best vibrators for women also have plenty of special features that appeal to just about everyone. More likely than not, there's a design out there that's made with you in mind.
What Makes a Good Vibrator?
When buying a vibrator, there's no reason to go in blind, even if it's your first one. Here's what to know to narrow down your search:
Material
Look for something nonporous, something said to be body-safe, and something that's easy to clean if you'll be using it regularly. Silicone scores on all fronts, though it can't be used with silicone lubricants. If you prefer silicone lubricants, shop for a vibrator made from glass, stainless steel, or nontoxic hard plastic.
Pro Tip: If you're shopping on a budget, toys made of porous substances, such as thermoplastic rubber (TPR), PVC, latex, or jelly rubber, are generally cheaper. Slip a con dom over a porous toy for extra safety.
Customizable Settings
Look for multiple speeds/vibrations/pulsations to help build momentum and fine-tune your experience.
Pro Tip: Variety makes it easier to confidently take a chance on a new toy, and it might keep you from getting bored with it over time.
Discretion
Look for a personal vibrator that has a whisper-quiet or silent motor, especially if you live with roommates or have thin walls.
Pro Tip: Few vibrators are completely silent, so try turning it on and then leaving the room before using it if you want to be sure the noise doesn't travel.
Water Resistance
Look for a waterproof model if you like the idea of using a vibrator in the shower or bath.
Pro Tip: Make sure the product details say it's "submersible." Submersible vibrators have a special seal to ensure the battery stays dry, and they can generally be used up to a depth of about 3 feet.
Types of Vibrators
Women's toys are designed to appeal to all different tastes and preferences. From small personal vibrators to thrusting, pulsating gizmos, there's almost certainly something that matches your needs:
---
When you need something highly discreet
Though small in size, vibrating eggs and bullet vibrators pack plenty of power. These women's toys are great for first-time buyers and those who want a little something to pack along on a trip or even slip inside their purse. Their proportions also make them easy to control.
How to Use
They're designed to stimulate the clitoris, though some egg vibrators are also insertable. Look for one that hits your own pleasure centers.
Bonus Features
A bullet vibe with a remote gives you the power to control it from the palm of your hand—or you can hand it over to a partner.
---

When you want a powerful multitasker
If you ever watched the TV show Sex and the City, you've probably heard of this vibrator (and remember when the women had to stage an intervention to take it away from Charlotte and get her out of bed.) The rabbit vibrator gets its name from the two "ears" that protrude from the shaft. These ears tickle the clitoris while the shaft penetrates the vagina to hit the G-spot. Some even have an anal attachment. Because it stimulates multiple points at once, many consider it to be one of the best vibrators for women.
The rabbit may have the most name recognition, but it's not the only animal-inspired vibrator. Others include dolphin vibrators, which have a pointed tip for more targeted clitoral stimulation, and butterflies, which actually strap onto the body for hands-free fun.
How to Use
Most models have different modes of speed, vibration, and pulsation, so you can start off slow and then build up to climax. You don't even need to insert it till you're ready—try starting off with the tickling ears over the clitoris, then inserting it when you're near orgasm.
Bonus Features
For greater sensation and a more lifelike feel, look for a vibrator that thrusts and rotates. Some are even self-heating for an added sensory dimension.
---

When you want to push your button
As its name implies, a G-spot vibrator's curved head is designed to reach the area of the vagina that's especially dense with nerve endings.
How to Use
After you're warmed up, slowly slip it inside your vagina and feel around. A couple centimeters in, you should feel a sudden jolt of stimulation.
Bonus Features
Some models have bumps and ridges for extra pleasure.
---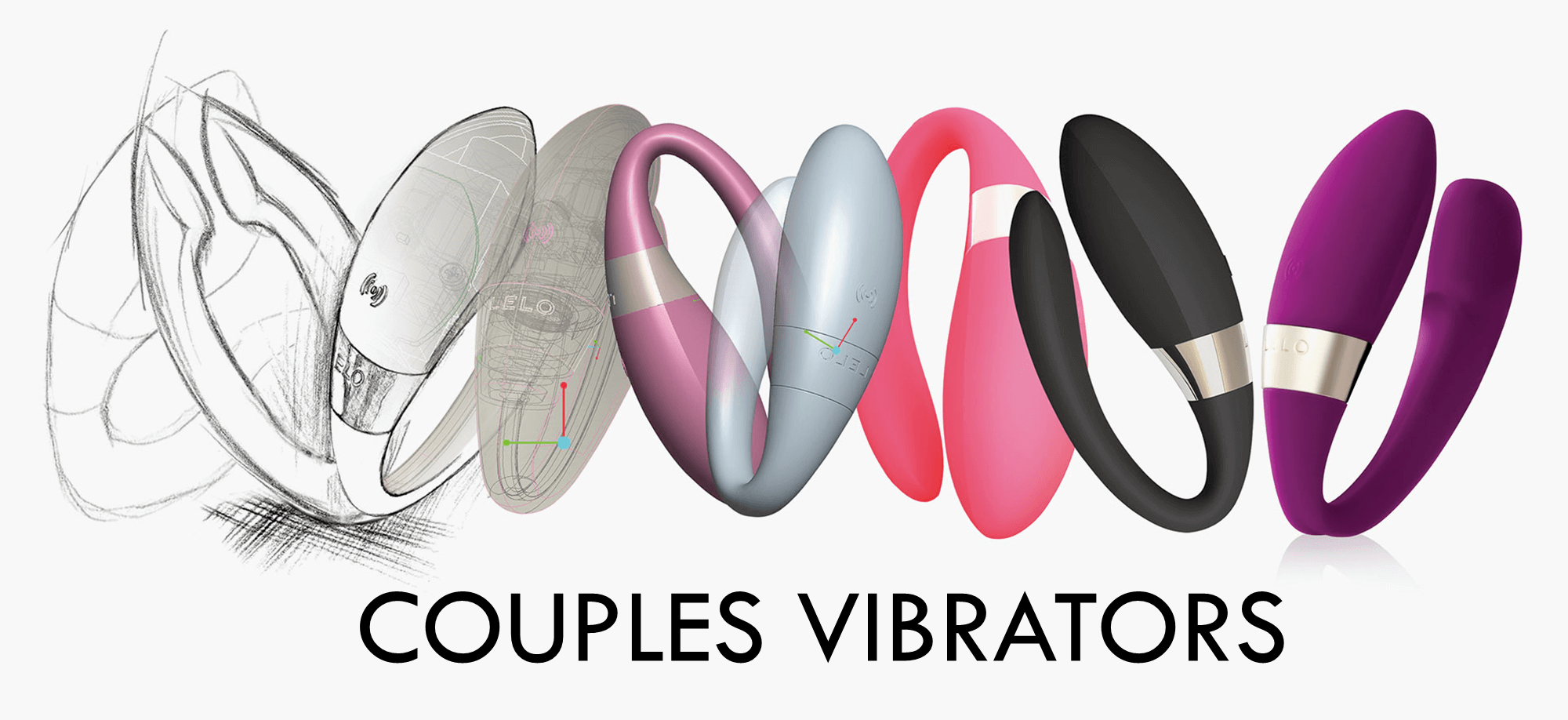 When you want to use it with a partner
Couples' vibrators stimulate your clitoris and G-spot at once, while simultaneously boosting pleasure for a male partner during penetrative sex.
How to Use
It's meant to be inserted along with the penis during sex. If you're having trouble making both fit, use a lubricant—just make sure it won't damage the toy
Bonus Features
Look for a wireless remote, multiple vibration modes, or a rotatable outer arm to boost pleasure multiple ways.
---
If you're interested in penetration, dildos, dongs, and strapons are ideal beginner toys. Their phallic shape comes in an array of sizes, and unlike vibrators, they don't have a motor, so you or your partner can fully control their movement. Don't forget the lubricant.
How to Use
These women's toys are all about comfort and pleasure. Experiment with different sizes and shapes, smooth versus lifelike. Definitely try out different materials, too; where some prefer silky silicone, others prefer hard glass or steel, which put firmer pressure on the G-spot.
Bonus Features
A double-ended dildo can be used by two people at once. Alternatively, get one with a suction cup on the end if you don't want any assistance.
---